Minecraft Manager 2
Learn about the tools in Minecraft Manager 2
Gaming Hub

Find a server to join
The gaming hub is a where you can view online servers with information about them. You can copy there IP to your clipboard making it easy to paste into your Minecraft game.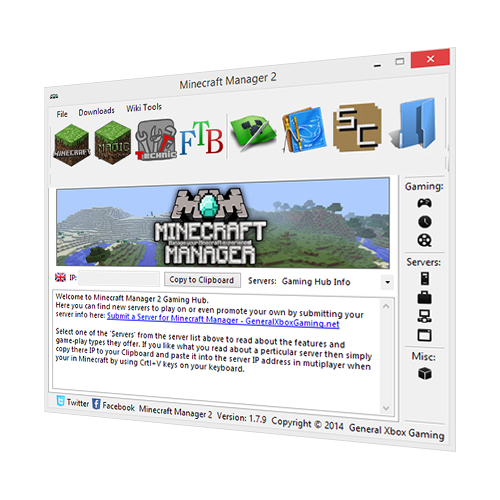 ---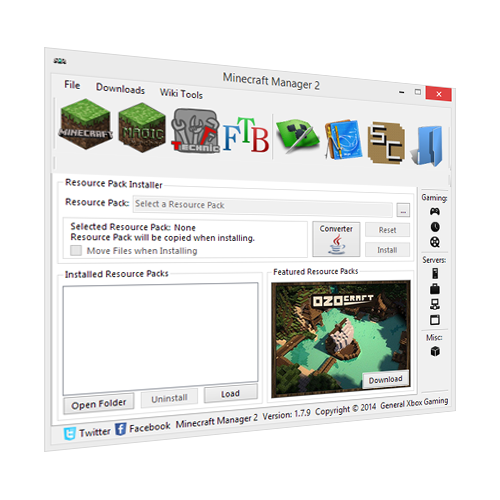 Resource Pack Installer

Install and manage resource packs
Take the hasle out of installing your resource pack with a simple select and install. You can also manage your installed resource packs and uninstall any unwanted versions. There is also a featured resource pack for those who just want to try something new.
---
Screen Capture

Make a time lapse for your build
Time lapse builds can be interesting to watch but more time consuming to capture then video. With the time lapse tool in Minecraft Manager, you can simply set a interval in which to capture your build and a period of time to record for. You can also stop recording at any time. A full list of files made during the recording is also available to make it easy to read file names.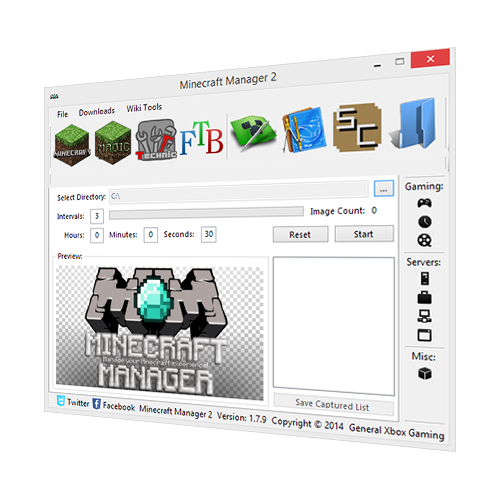 ---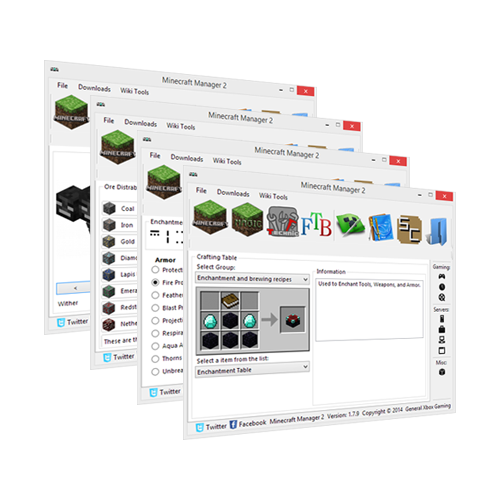 Minecraft Wiki

Help for beginner's
You can use Minecraft Manager to run up to six servers simultaneously and setting them up is simple.
---
System Information

Lookup simple information about your system
A easy way to get information on your PC from your OS to your CPU and RAM usage. You can even view your network IP's and connection status of your PC.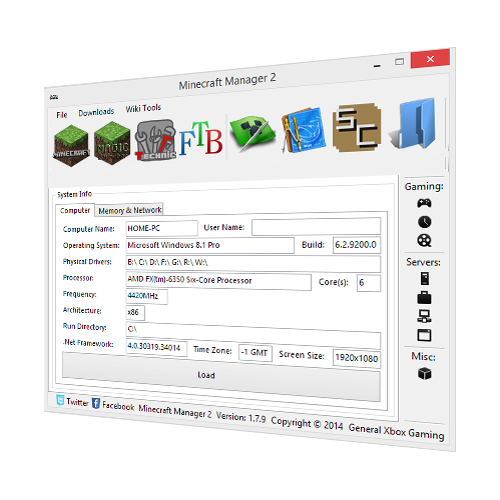 ---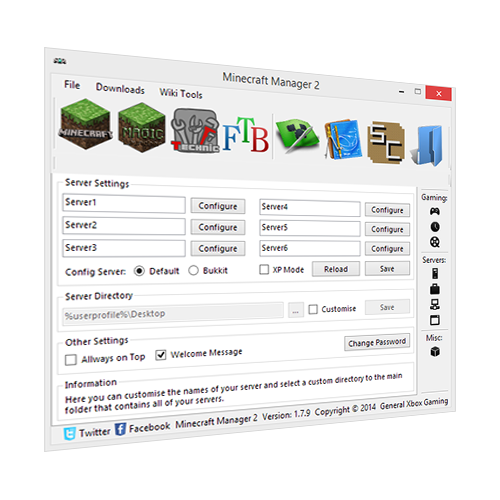 Managing Servers

Configure your own servers
You can use Minecraft Manager to run up to six servers simultaneously and setting them up is simple.
---
Run Your Own Servers

Up to 6 server simultaneously
Minecraft Manager has server launcher built in. Launching up to six servers at once with the status of each server is also helpful. You can get you local & external IP address at a click of a button.
Password protect your servers from annoying siblings!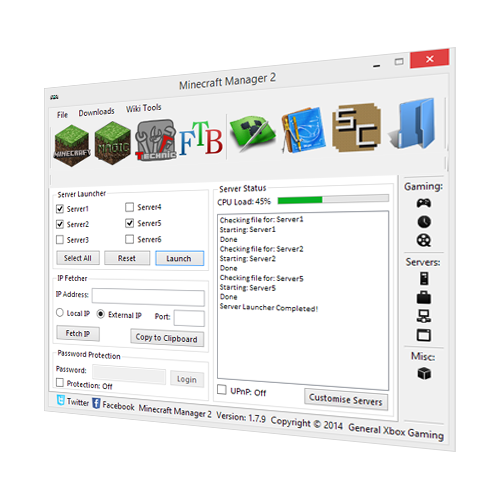 ---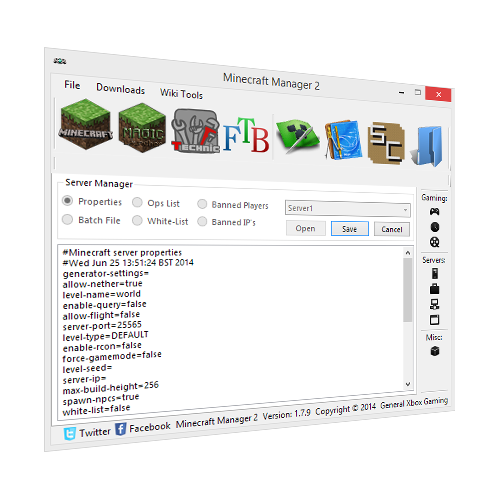 Manage Your Servers

Change properties of each of your servers
All you need in one place for managing simple server functions like the server.properties and white-list. Simply open and then save the changes with little effort.
---
Port Forwarding

Use UPnP settings to port forward
Some routers allow you to port forward with Universal Plug and Play. This will add your ports to your router for you with no need to login to your router first. You can also quickly access your router manually if you want to delete some of your old ports not in use to keep your PC safe.